From now on, I'll be taking on new slots each quarter for the next year. In Spring 2017 I'm booking Spring 2018 slots, then Summer 2018 slots (or any leftover Spring slots) in summer 2017, Fall 2018's in Fall, and so on.

With this method, I should be able to have slots open constantly, rather than opening & closing only once per year.

I'll let you know which slots are currently available when I reply to your quote form!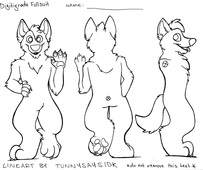 I also have free lineart available to help you design your character! You can download them on my quote form, they're directly under the concept art upload.